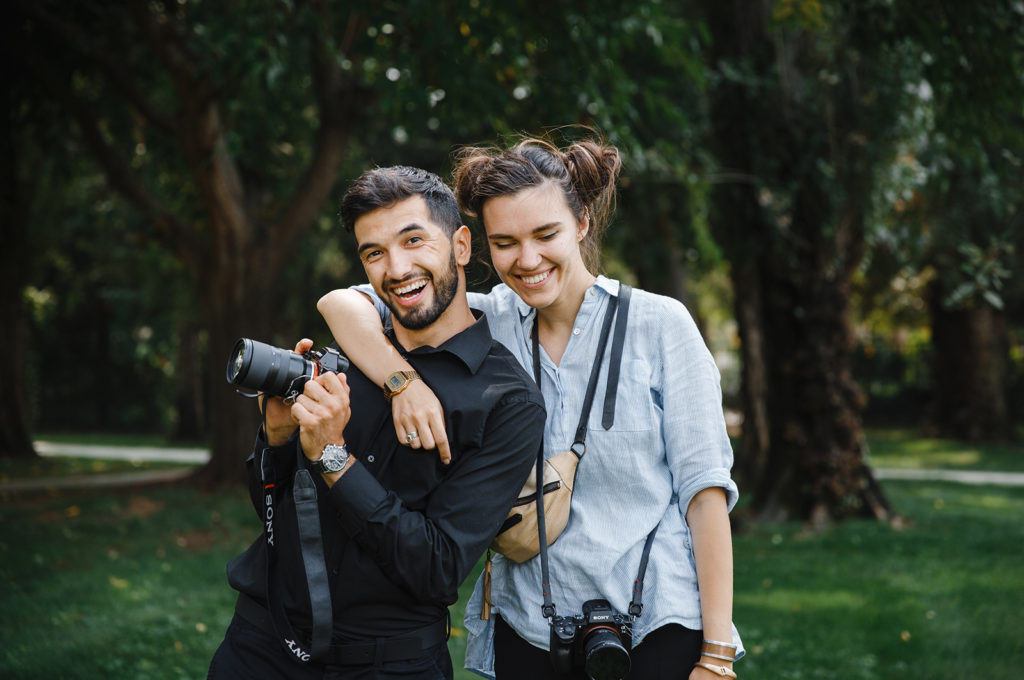 Story
Many of us are used to the fact that the work of a videographer at weddings is more about men.
They are always on good terms with technology, and they seem to be more tough, they can work day and night. These are all, of course, stereotypes. Which, as you know, need to be changed.
That's why I am a videographer and founder of Balerina Films, proved with my own example. Here, however, it is necessary to clarify that I started my business as an individual entrepreneur in 2013 in a small city in Russia, later my future husband Alex joined me in 2015 and we start to grow as a company.
We were pretty successful at that time, shooting around 40 weddings per year, with package prices a little above the average on the Russian market. But it wasn`t interesting anymore, we dreamed of something bigger, or just different. So in 2018 we decided to make our life more complicated and move across the globe to US.
I can't forget my first wedding there. It was a Pakistani 2-day wedding with a very unusual setup and idea. The couple were The Beatles fans, she was a designer, he was a musician. My mind was blown when I got there. So many colors, so many beautiful cultural traditions…
Later we were at an Ethiopian wedding on top of the Hollywood hills at an old mansion, and the next we had a wedding in the Bay area, in Los Gatos, with a wonderful American couple, we are still friends with them!
Slowly people start to recognize us, mostly because of our own particular style, like no one in US does. It's more modern, fun and energetic. It has a classic approach but with the modern twist.
We are truly passionate about our craft. I am not sure something like that is possible without real pure love to what you doing in life.
By 2020 we were fully booked with 45 weddings. and they all have been rescheduled to nobody knows when due to pandemic…some of them been rescheduled three times. 2021 was crazy, but we got through this. 🙂
Now our team consists of twelve award-winning professional photographers and videographers, editors and my assistant. We have a very ambitious goals and already living in a dream: we travel and cover most epic and beautiful weddings all over US.
For the last couple years, our photos and videos got published in the big wedding magazines: Maharani weddings, Junebug, Mandala weddings, Marhta Stewart weddings, Wedmegood etc.
I was invited as a judge to worldwide videographers competitions: Golden Lens Awards 2020, Hard wedding festival, WEVA awards etc.
We are already fully booked for 2022, because many people in love with our style and we are telling their stories like no one does.
Also, we have employed 10 people so far and contribute to at least 6 people's full living expenses and partly for others.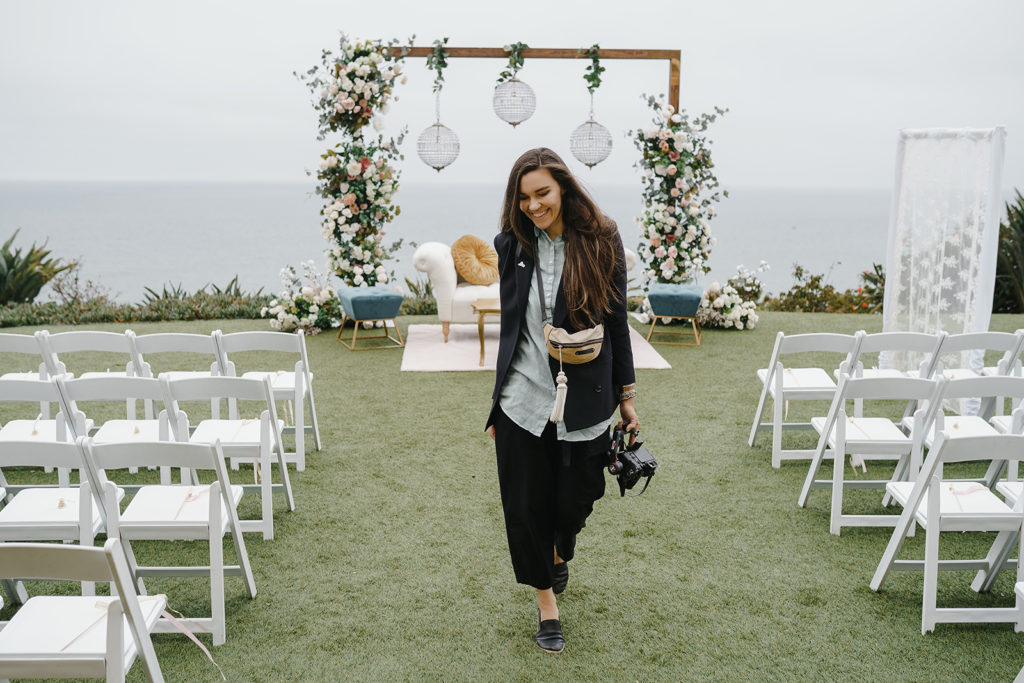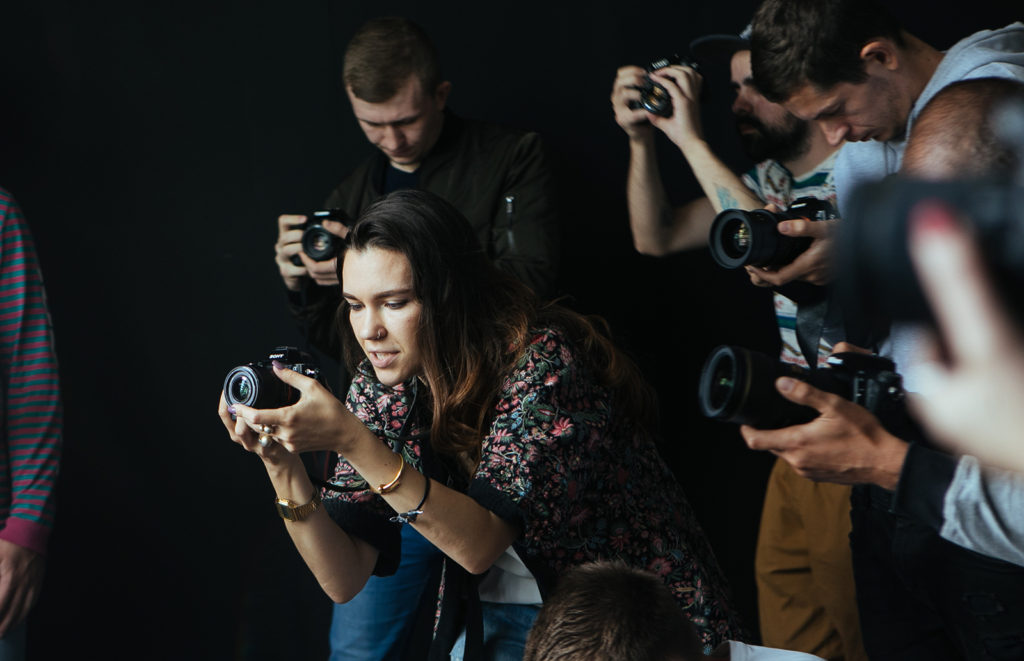 Obstacles/Challenges
It's been super hard. An immigrant`s life is never easy, you have a very complicated system for legalization, completely new rules of life in general, new language and zero relatives and friends. Also, its very expensive too.
When you know what you worth, but you are no-name in the new country, it's challenging to make someone believe in you and pay money for the great service. When you have zero connection and understanding of the market, it's very frustrating.
I remember being on the very bottom of emotional burnout at the beginning for 4-6 months. Not understanding how to pitch myself to the audience. Also, my English was so bad at the time.
Step by step we started our journey. The money we were saved for a living finished fast in LA. I've been sending dozens of emails, DM's every day to planners, companies, but with no success/replies for a while.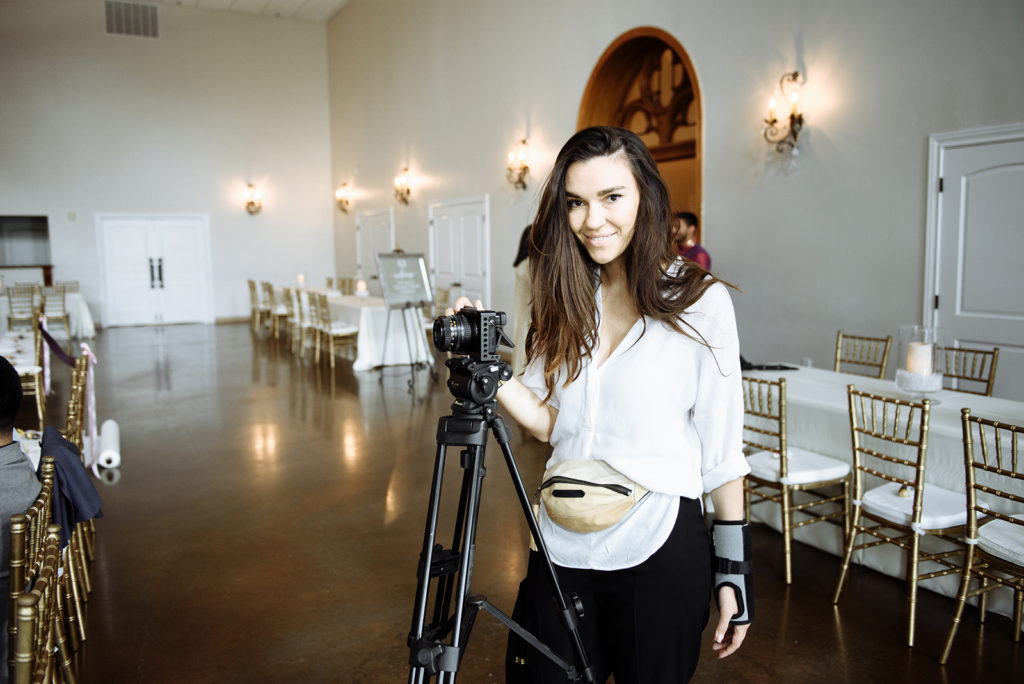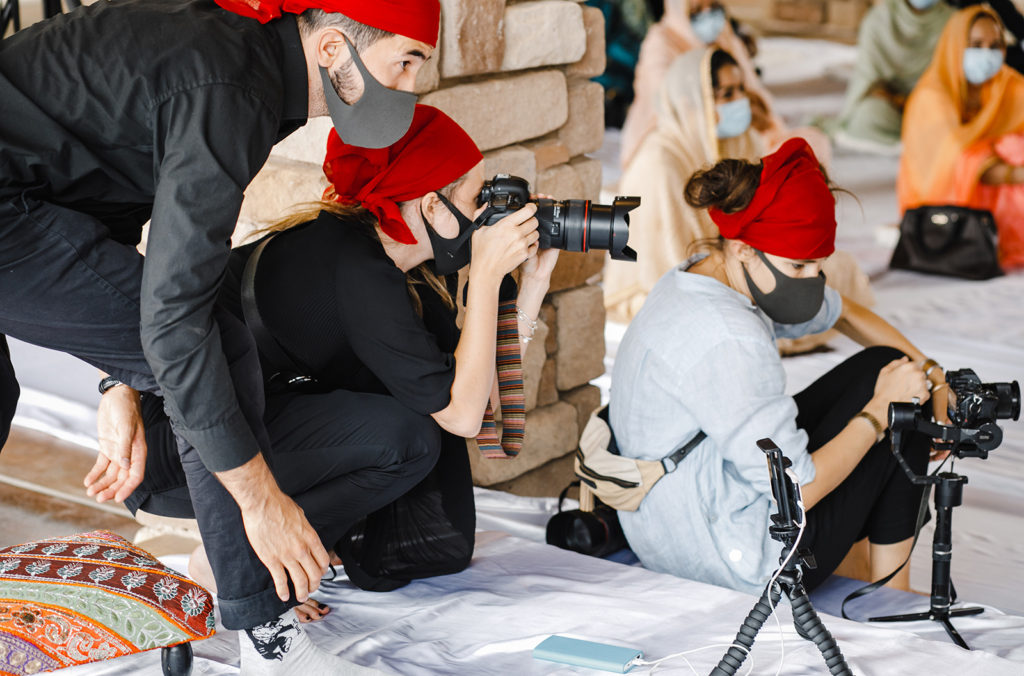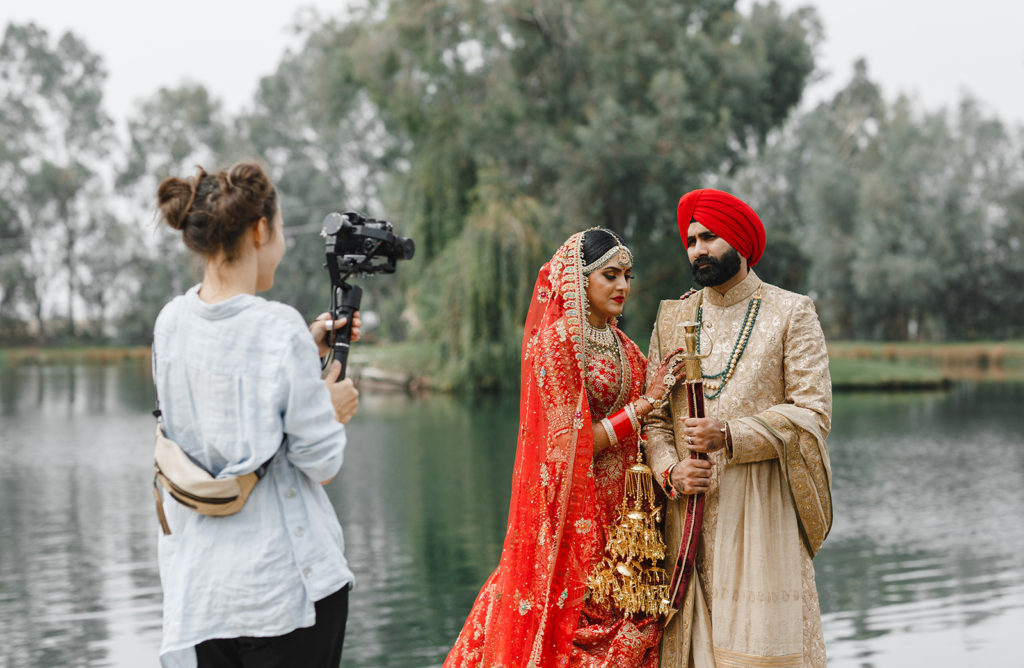 Finding a mentor
I've never had a mentor in a classic way. I am self-thought artist. The best teacher is life itself for me. But I ask lots of questions myself and others, I think this is very helpful for my success and growing as an artist.
For 8 years of doing videography, I connected and talked to many great people, and they surely shaped us through our way of creators.
When I just moved to US in 2018 I came to so many networking events, wanted to know as many as possible people from the wedding industry, but in 6-7 month after that I started to notice that that connections I gained never been profitable, I started notice they are more like waiting time for me. So not all networking events are quality events. For obvious reasons all events were stopped on 2020, I am feeling they coming back slowly, but I am the different person now.
Many people want to know me and ask questions, but I don't have free time anymore because of work.
I wish I have a mentor for life, but generally saying I find my mom as a mentor and the biggest inspiration in some ways, especially in loving life and being a free-spirit happy woman.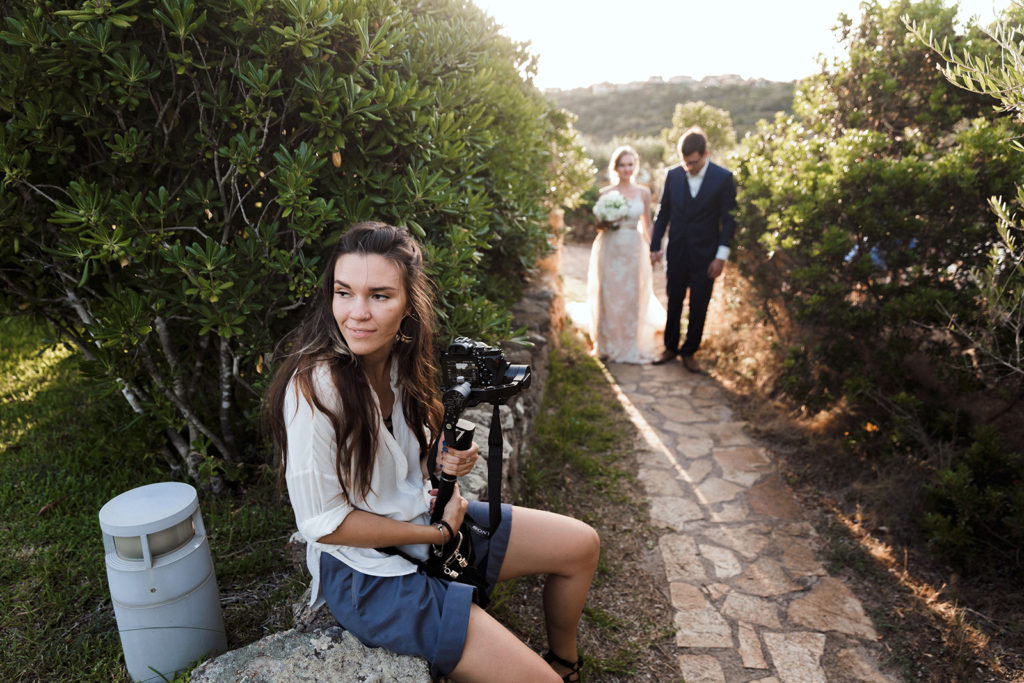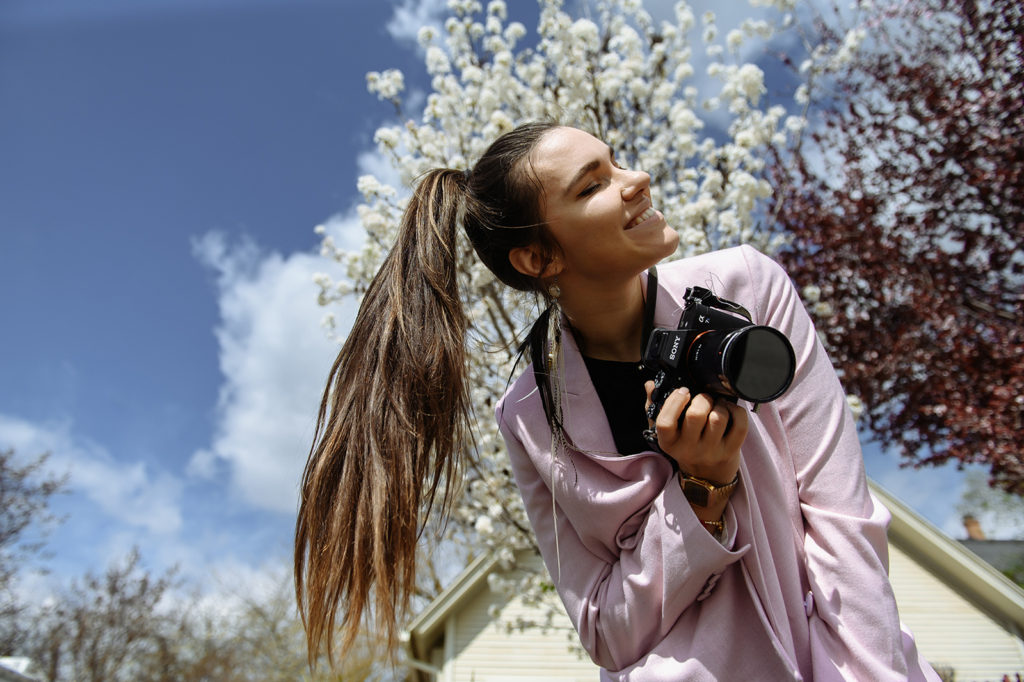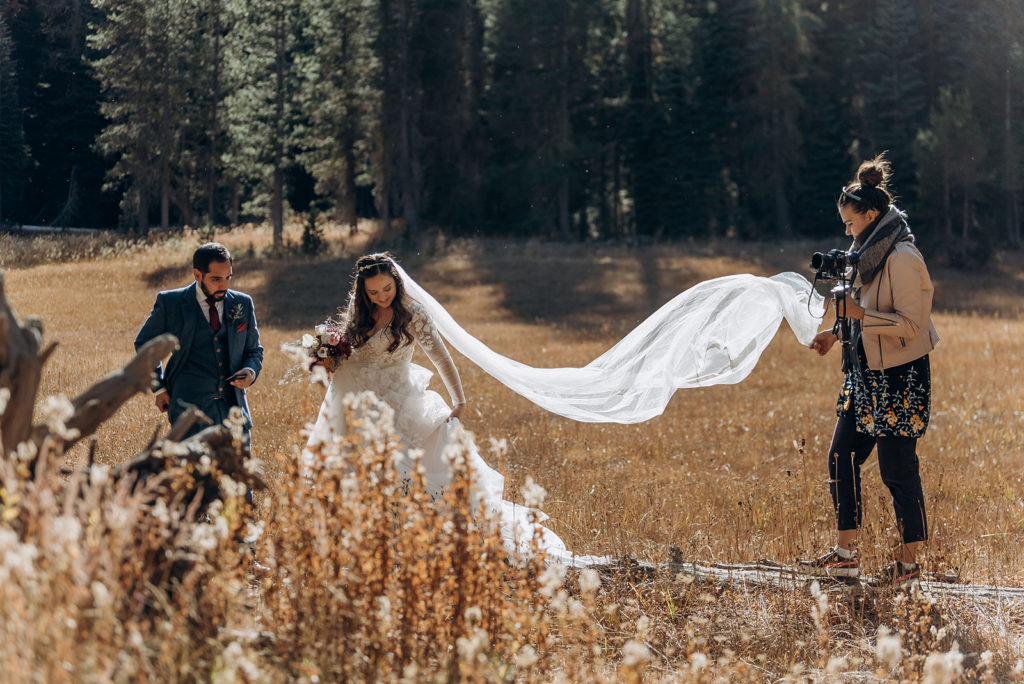 Business
I started as an alone girl with a camera in a small city in Russia 9 years ago. Later in 2015 my future husband started to learn from me and help with filming weddings.
In a few years after that, we had a team of 4 people before moving to US.
Now we have a team of twelve people, we are based in Los Angeles. We mainly work with Russian professionals, immigrants. With some of them we met many years ago on set in Europe and Russia, others met after we moved to US. The similar vision and style connect us and we are growing together.
By the way, we have an Indian guy in our team. He's from Texas. For six months he wrote to me everywhere – e-mail, direct messages – he wanted so much to work with us. Such persistence even frightened me at first. Finally, we had a phone call, and decided to work together for a first time. He drove to me from Houston to Dallas, just to meet us and work together for a wedding. After this wedding we got along so well. Now we regularly shoot weddings all over US. We are on the same page, like old friends.
We also working with a great team of editors from all over the world. Some of them been working with us for 3-4 years. I believe in a success by building small company of creatives with similar vision and goals. When I just started building a team, I imagined myself dating with 8 men at the same time, everyone needs attention and behave differently. It's been very hard to balance between emotional and rational side of the process. But later I started to know more about that. Human relationships are never easy, especially when they are long term.
My goal is to inspire ones who work with us and be inspired by them. And together we will be the number one in the wedding industry and will bring our style to the new level.
Our goals are very ambitious, soon you will know!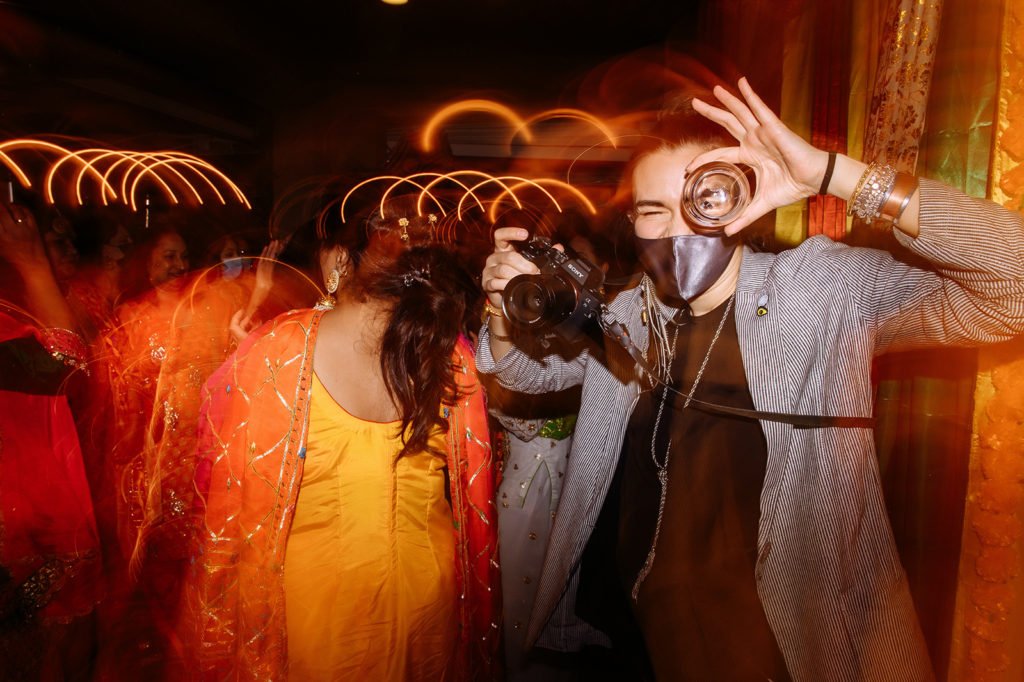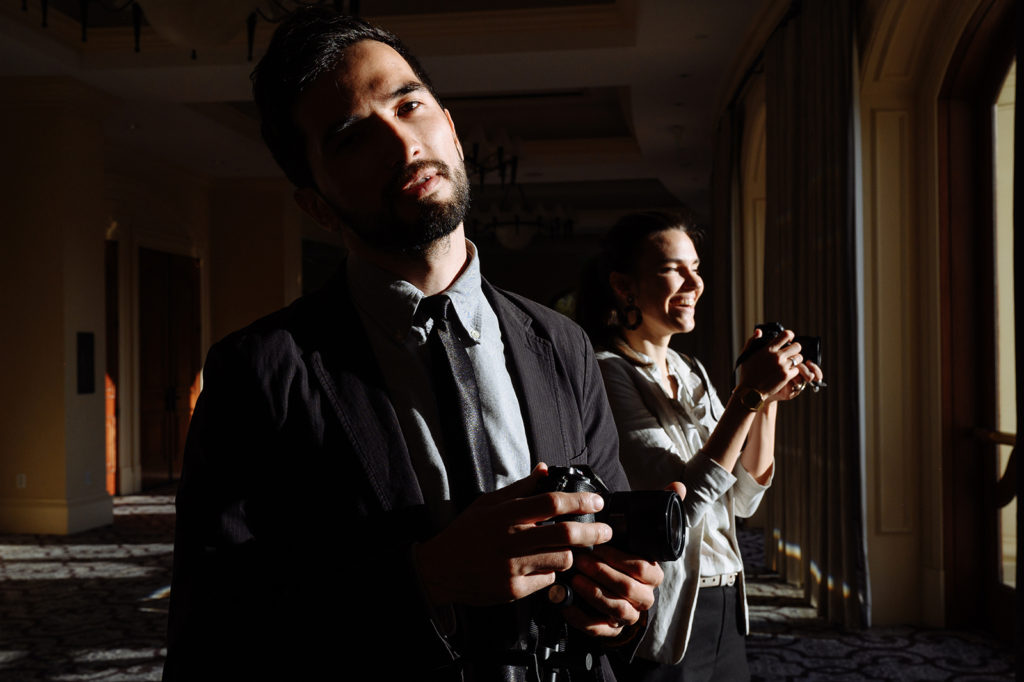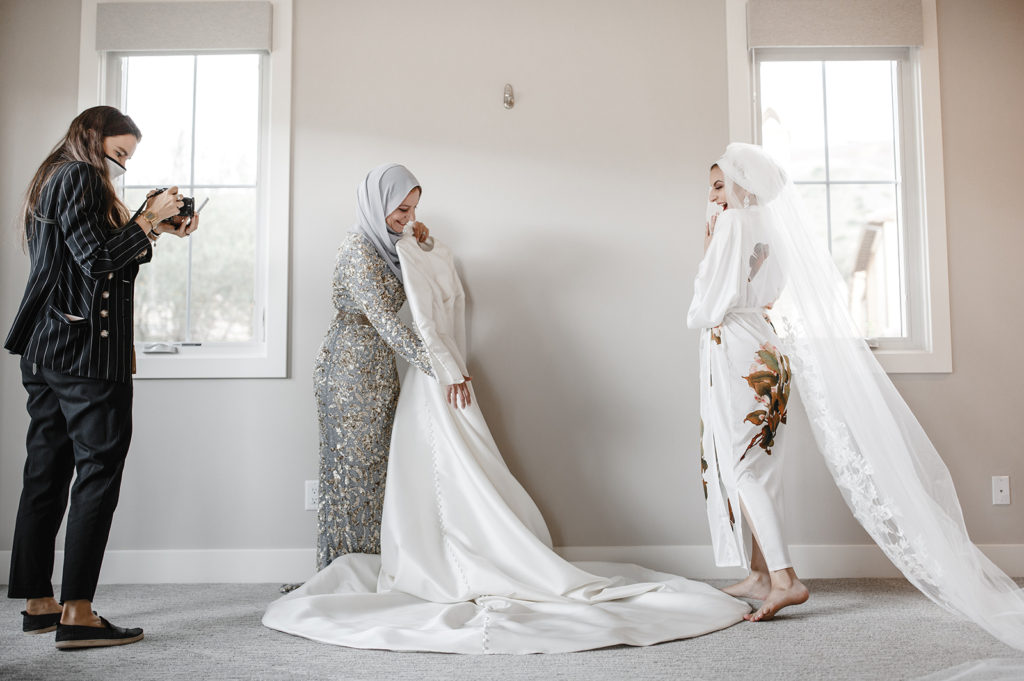 BalerinaFilms.com
Facebook
Instagram
Vimeo